COLORADO SNOWMOBILE TOURS STARTING AT ONLY $200
OUR ACTION SNOWMOBILE TOUR
**MUST HAVE A VALID LEARNER'S PERMIT OR DRIVER'S LICENSE TO DRIVE A SNOWMOBILE**
We are taking snowmobile tour reservations now for dates starting December 1 through April 15th. If we do not have enough snow to operate tours, we will give you a full refund.
This guided tour is approximately two hours. You will begin at our Heeney Outpost near Silverthorne. Your guide will train you on the operation of your snowmobile before your party starts up the hill to attack the trails and take in the majestic scenery!
This Action Tour is for folks who want to ride at a faster pace than folks on the Scenic Tour.
**You must call prior to your tour day to schedule transportation. (Transportation currently not available due to covid-19.)**
Mountain Top Action Tour at the Birdseye Outpost
TRAIL DESCRIPTION
The Scenic Snowmobile Tour at Birdseye could be the best choice for you if you want a slow paced tour that stays down in the valley.
It starts with instruction on how to operate the snowmobile and takes you directly to a practice track where you can learn how your snowmobile handles.
After the practice track, you head down the trail that goes through the forest and parallels the headwaters of the Arkansas river. On a clear day, you can see the three tallest mountains in the Rockies!
Make sure you ask your guide to stop at the Cocoa Hut to enjoy some free hot chocolate and let the kids ride the kiddie snowmobiles.
You can also request to your guide that you would like to stay on the flattest trails we have so that your guide will know to guide you on trails with very little up and down.
Please know that you control the speed of your snowmobile, if you have any concerns you may stop your snowmobile and your guide will happily come to help you.
Action Tour at the Heeney Outpost
TRAIL DESCRIPTION
The Scenic Snowmobile Tour at Heeney is a slow paced tour that goes up the mountain, rewarding you with expansive views that you only get with an elevated overlook.
On a clear day, you can see over 40 miles and look over the top of the Continental Divide at Rocky Mountain National Park and north to Rabbit Ears Pass. If it's really clear, you can see mountains over 70 miles away.
First you will receive instruction on how to operate the snowmobile at the beginning of the tour. Next you will head out onto the the trail that gently takes you up the mountain.
During your tour your guide will stop you at great places to take pictures and at the Cocoa Cabin so you can warm up sipping hot chocolate while overlooking the Eagles Nest Wilderness.
Also let your guide know if you want to open up the throttle on the 3/4 mile long track. You can also let your kids ride the kiddie snowmobiles at this stop.
9:00 AM  •  12:00 PM  •  3:00 PM
CHRISTMAS SEASON DEPARTURE TIMES:
(December 18 – January 20)
9:00 AM  •  11:00 AM  •  1:30 PM  •  3:30 PM
9:00AM • 12:00PM  • 3:00PM
Approximately 2 or 3 Hours
Temporarily Unavailable Due to COVID-19
•  All guests must arrive wearing clothing that is appropriate for this cold weather, outdoor activity!
•  DOT-approved helmets WILL be provided (required).
•  Equipment Rentals: Snowsuits $25, Boots $15 on a first come first served basis.
•  We will have goggles for rent AND gloves for sale on a limited basis at each outpost.
Call Us Today to Book a Tour or for More Info!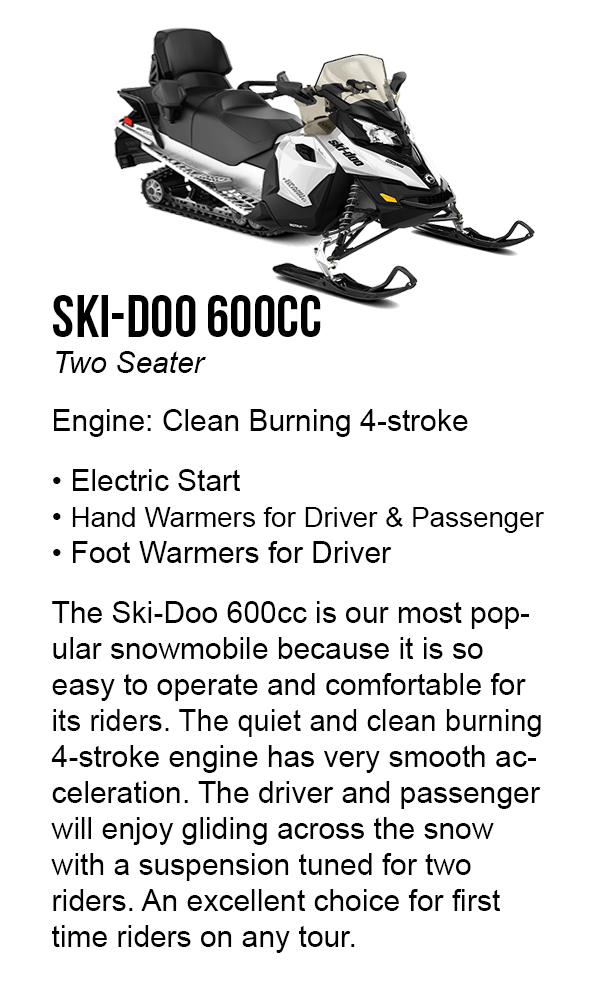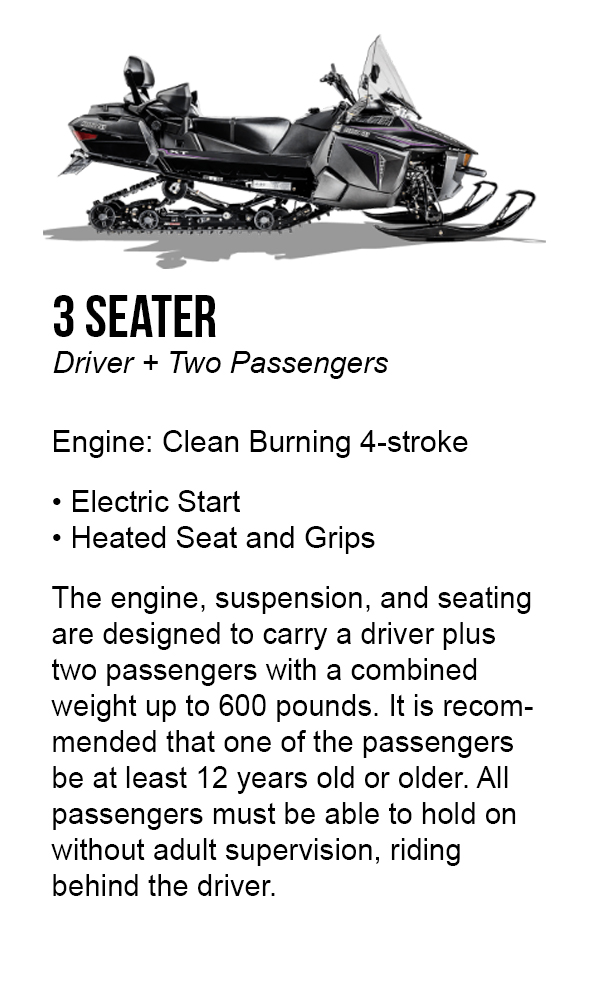 **All or part of this operation is conducted under Special Use Permit issued by the Bureau of Land Management**
This place not only was affordable but compared to all the other surrounding locations it definitely was more personalized and friendly! Our guides name was Tim and he not only took us over 3 mountain ranges and drop a bucket load of knowledge on us about the area he made…read more →
High Country snowmobile Tours was amazing. We saw some of he most amazing views. We first took the Mountain top tour then came back for more fun on the advance course ride. Our guide was super fun and friendly both times. An experience I'll never forget!
We had a GREAT time. Trevor our guide was outstanding. This was our first time on a snow machine. We have been wanting to for a long time, but with an autistic son it just seemed like something we wouldn't be able to do. Or at least would have to…read more →
We had an awesome time! The views were amazing and our guide was very accommodating with the folks in our party that were new to snowmobiling. Highly recommend the snow tubing too, as the hill was awesome and getting pulled up the hill by your guide is almost as much…read more →
Heeney Outpost We had an absolutely wonderful time. The trail was stunning. Matt, our tour guide, was so helpful. He stopped at places and told us where we were and some stories about the them. He is very knowledgeable and very friendly. We had a great time and will definitely…read more →
Top of the mountain tour Great time with the guys on this adventure. Will was our guide and was great. Would say a bit of riding experience goes a ways in this more challenging trip up to 13,000ft. Anyone can do it but it was more challenging for some. Will…read more →
Great tour. Recommend Devan as a guide. Got a group of guys together and went for the scenic tour. Our guide was Devan and she was great. Devan was great at moving at the speed that we wanted to move at. A great balance of sight seeing as well as…read more →
Great tour and tubing! Did a 2 hour snowmobile and tube tour with family of 4 on 2 snowmobiles. Staff were very friendly and professional. Snowmobiles were in great shape and ran well. Trails were beautiful. This location is far outside of the towns and away from highways. Tubing was…read more →
Great Snowmobile Trip! I've been on snowmobile trips before and this one was my favorite! We took the trip that was at Heeney Road and the scenery was perfect, going through forest, thick trees, and open high country. Great views and a place to "open it up a little"! Our…read more →
It was Awesome We had the pleasure of doing this after an overnight snowfall. The powder was deep, like a foot deep. This made the snowmobile a little sluggish turning, but that was not an issue for us. it was absolutely beautiful driving in and out of Aspens and Evergreens,…read more →
At Our Kremmling ATV Outpost Location
On our guided tour the riders can relax and let their guide lead the way to the best trails and the best pictures of surrounding mountain ranges and the continental divide.