Our Snowmobile season is almost here! We will be running snowmobile tours and rentals as soon as we have enough snow. However we are taking reservations for December 15th and on. Please keep checking back for updates as we will be posting here as soon as we are open.
We are currently OPEN for ATV Tours and Rentals!
You must have a valid learner's permit or valid driver's license to operate a snowmobile.
Minors must be with their legal guardian, who is also a participant on the tour, to participate.
If you like what you see in the video featured here, Use the booking button below for the Mountain Top Action Tour.
No experience necessary, just a need for adventure!
For more information about renting our snowmobiles or some advice on our tours please give us a call!
INTERMEDIATE Snowmobile Tours
The Action Tour at Heeney is a faster paced tour that goes up the mountain, rewarding you with expansive views that you only get with an elevated overlook.
LEARN MORE
On a clear day, you can see over 40 miles and look over the top of the Continental Divide at Rocky Mountain National Park and north to Rabbit Ears Pass. If it's really clear, you can see mountains over 70 miles away.
First you will receive instruction on how to operate the snowmobile at the beginning of the tour. Next you will head out onto the the trail that takes you up the mountain.
During your tour your guide will stop you at great places to take pictures and at the Cocoa Cabin so you can warm up sipping hot chocolate while overlooking the Eagles Nest Wilderness.
Also let your guide know if you want to open up the throttle on the 3/4 mile long track. You can also let your kids ride the kiddie snowmobiles at this stop.
A great option for first time snowmobilers that are more adventurous. This faster pace tour will get you started down on the valley floor then climbs up Prospect Mountain (up to 12,600 feet!).
Take in views of the tallest peaks in the Rockies.
LEARN MORE
The Mountain Top Action Tour at our Birdseye Outpost is a favorite for our more adventurous riders. You must be ready and willing to give your snowmobile full throttle when needed as you ascend Prospect Mountain (12,600ft).
From this altitude well above tree line you can see many of the tallest mountains in the Rockies. You will also snowmobile by old gold and silver mines.
This ride may be a good option for first time snowmobilers looking for a more adventurous ride. Before heading up the mountain you will have time to get comfortable riding your snowmobile on the practice track.
Advanced Snowmobile Tours
This custom ride is tailored to your wishes. Choose from fast paced trails, powder riding, and hill climbing. Just let your guide know what you want. Take in views of the tallest peaks in the Rockies.
TOUR LOCATION:
Birdseye Outpost

This popular tour splits your time between snowmobiling and snow tubing.
TOUR LOCATION
Heeney Outpost
This faster pace tour allows you to enjoy the snow tubing hill during your snowmobile tour.
TOUR LOCATION
Heeney Outpost
SNOWMOBILES AVAILABLE FOR GUIDED TOURS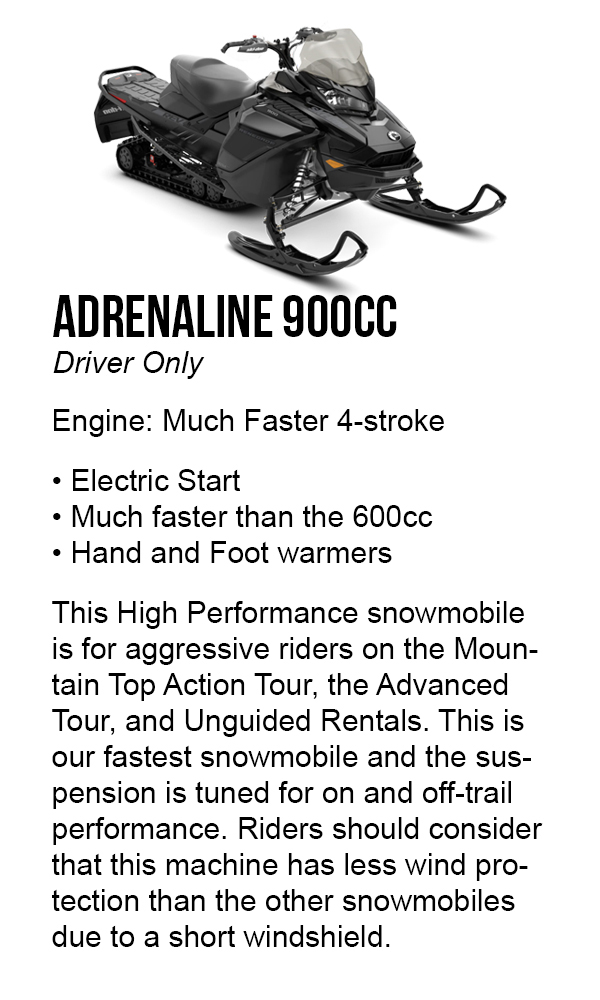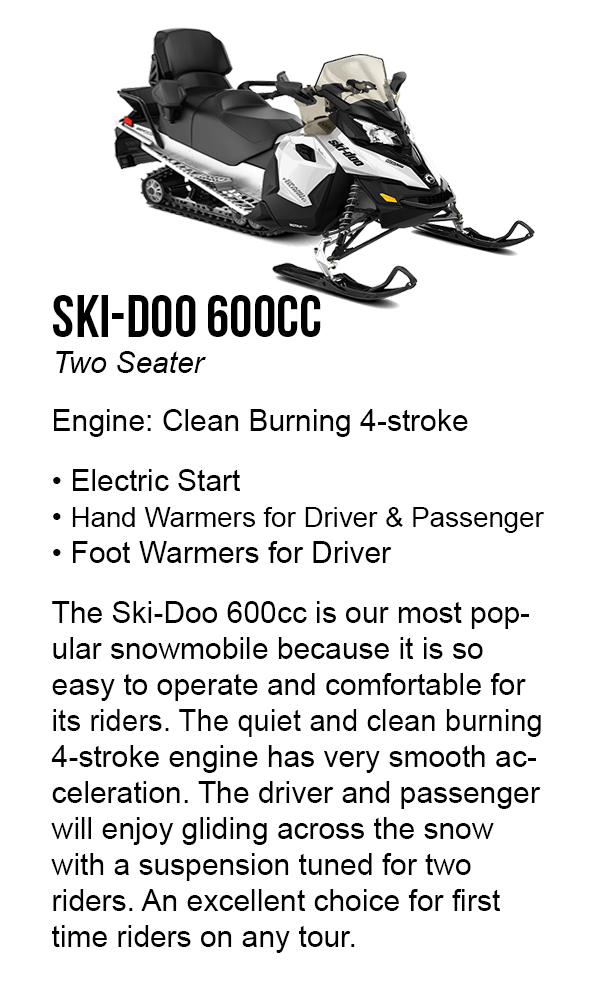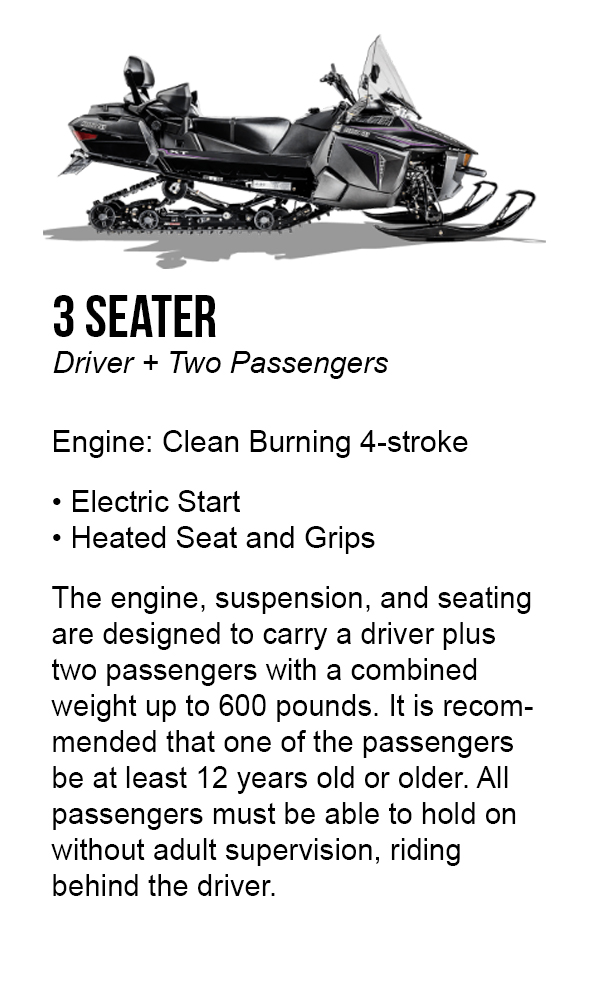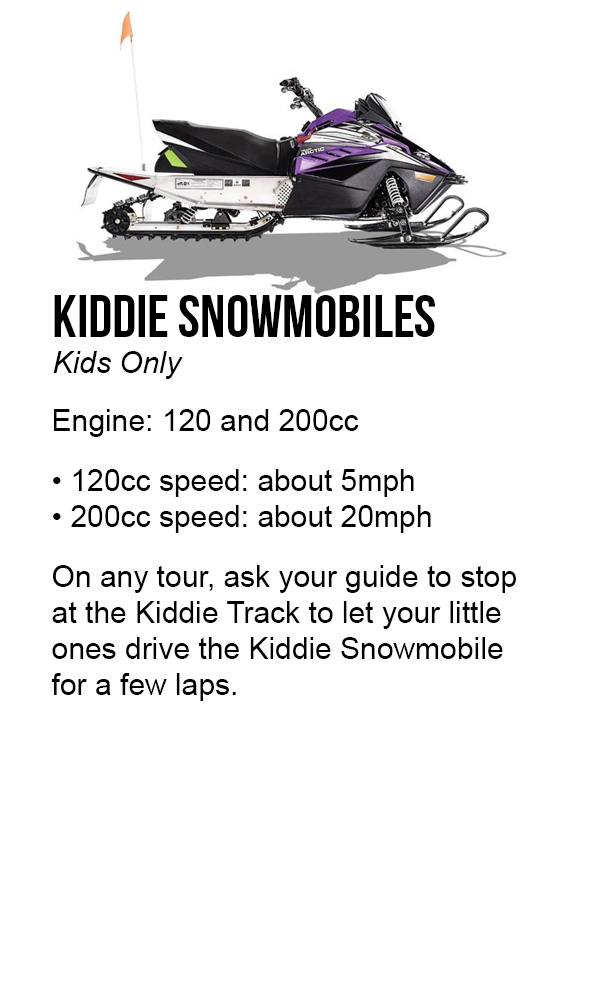 Winter employment opportunities. We are hiring now for the upcoming winter.
SNOWMOBILE GUIDES
SNOWMOBILE TRAIL GROOMER
RESERVATIONISTS
Please Click the Link for Job Description and/or to Submit an Application
**All or part of this operation is conducted under Special Use Permit issued by the Bureau of Land Management**