We are OPEN for tours and rentals!
We take first-time snowmobilers on all of our tours. You just need to pick your level of adventure.
Our Scenic Tours are for people that know they want to go slow and our Action Tours are a faster paced adventure.
For more information about renting our snowmobiles or some advice on our tours please give us a call!
All guests will receive instruction on how to operate the snowmobile before heading out.
**MUST HAVE A VALID LEARNER'S PERMIT OR DRIVER'S LICENSE TO DRIVE A SNOWMOBILE**
A great option for first time snowmobilers that are more adventurous. This faster pace tour will get you started down on the valley floor then climbs up Prospect Mountain (up to 12,600 feet!).
Take in views of the tallest peaks in the Rockies.
TOUR LOCATION:
Birdseye Outpost

This custom ride is tailored to your wishes. Choose from fast paced trails, powder riding, and hill climbing. Just let your guide know what you want. Take in views of the tallest peaks in the Rockies.
TOUR LOCATION:
Birdseye Outpost

This snowmobile tour takes you though Leadville's Historic Mining District where you can see the old gold and silver mines. Your guide will share his knowledge about the history of the area while you enjoy the picturesque views. Take in views of the tallest peaks in the Rockies.
TOUR LOCATION:
Birdseye Outpost

SNOWMOBILES AVAILABLE FOR GUIDED TOURS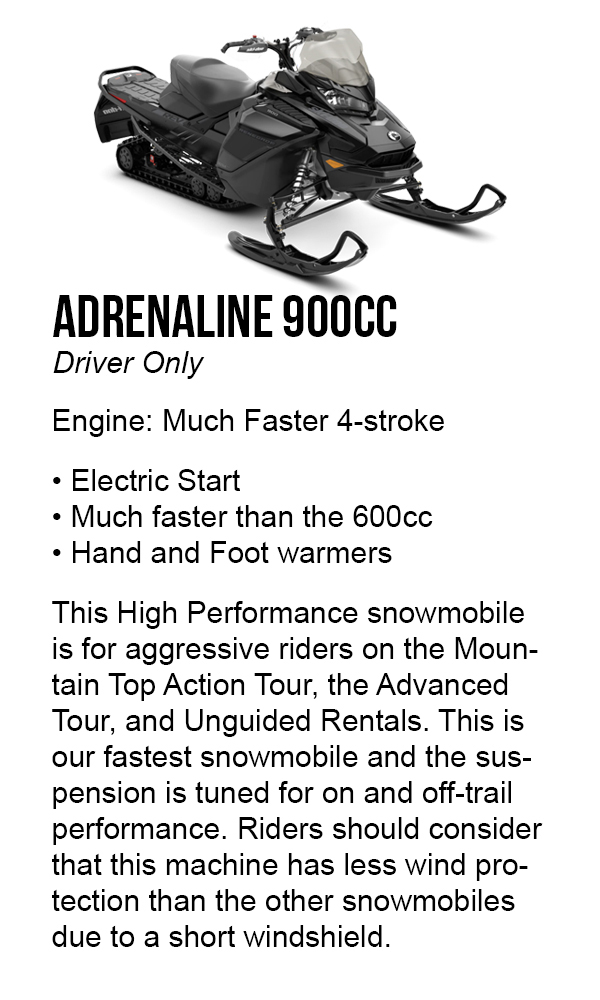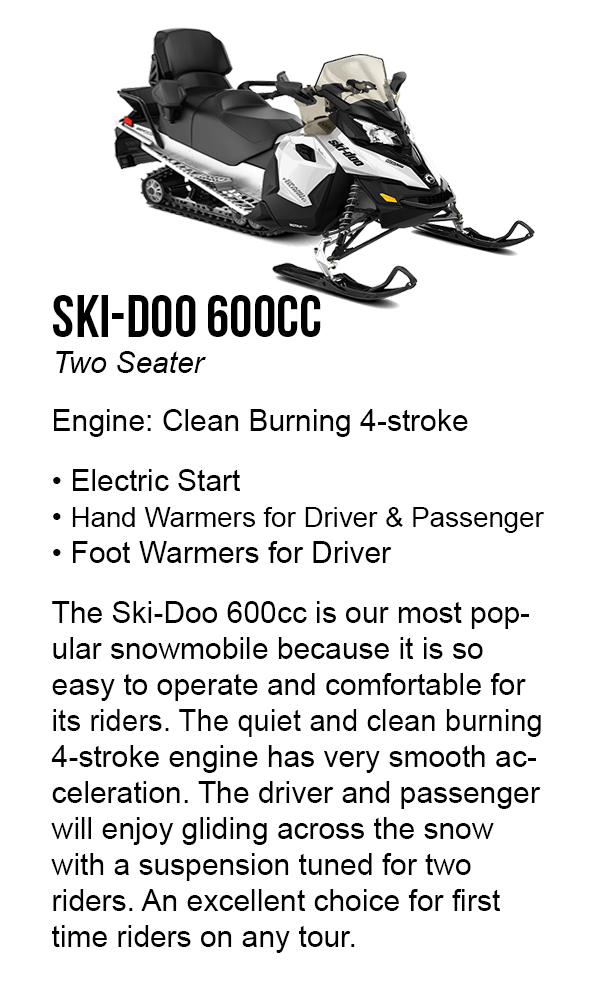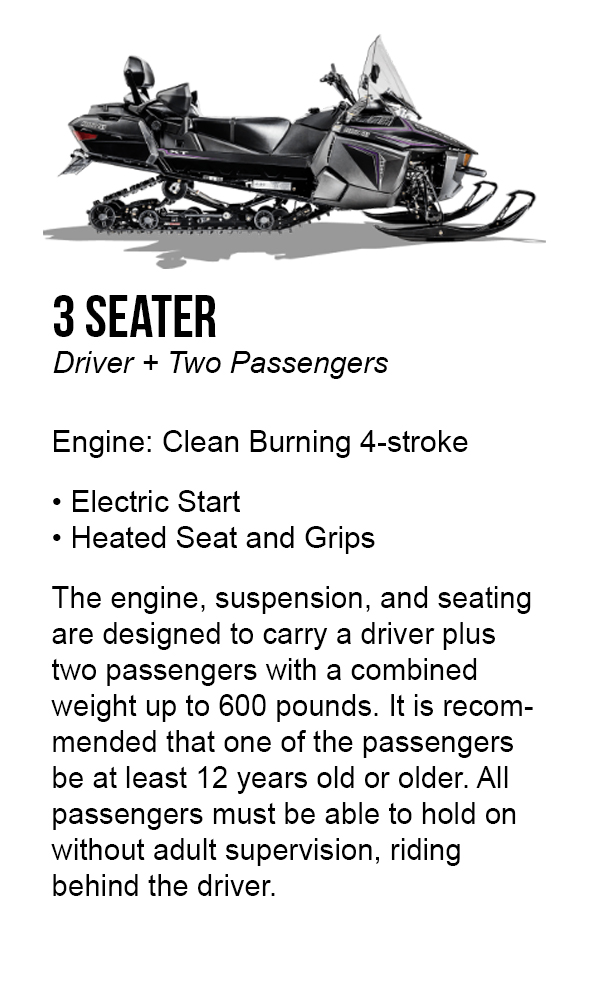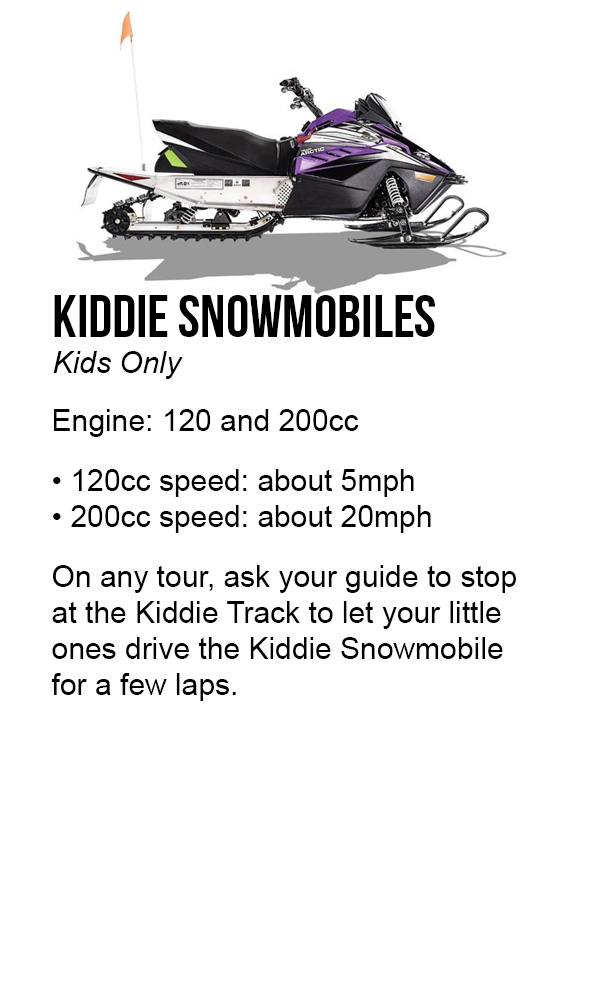 Tanner Milne
This place not only was affordable but compared to all the other surrounding locations it definitely was more personalized and friendly! Our guides name was Tim and he not only took us over 3 mountain ranges and drop a bucket load of knowledge on us about the area he made myself and friends want to come back and do the advanced course. The views we had were incredible at 12500…read more →
Hayley German
High Country snowmobile Tours was amazing. We saw some of he most amazing views. We first took the Mountain top tour then came back for more fun on the advance course ride. Our guide was super fun and friendly both times. An experience I'll never forget!
Aubrey – Colorado
We had a GREAT time. Trevor our guide was outstanding. This was our first time on a snow machine. We have been wanting to for a long time, but with an autistic son it just seemed like something we wouldn't be able to do. Or at least would have to find just the right moment without him in order to go. We had our chance and jumped. We took a…read more →
Jen – Wyoming
We had an awesome time! The views were amazing and our guide was very accommodating with the folks in our party that were new to snowmobiling. Highly recommend the snow tubing too, as the hill was awesome and getting pulled up the hill by your guide is almost as much fun as going down. Learn More
Laura G.
Heeney Outpost We had an absolutely wonderful time. The trail was stunning. Matt, our tour guide, was so helpful. He stopped at places and told us where we were and some stories about the them. He is very knowledgeable and very friendly. We had a great time and will definitely return!!! Learn More
Grant M
Top of the mountain tour Great time with the guys on this adventure. Will was our guide and was great. Would say a bit of riding experience goes a ways in this more challenging trip up to 13,000ft. Anyone can do it but it was more challenging for some. Will showed good patience and helped with the less accustomed riders. Overall great time and would highly recommend to all! Might…read more →
Searcy – Colorado
Great tour. Recommend Devan as a guide. Got a group of guys together and went for the scenic tour. Our guide was Devan and she was great. Devan was great at moving at the speed that we wanted to move at. A great balance of sight seeing as well as riding. We were able to see some amazing views while having a great time riding around. Devan was sure to…read more →
Rob – Florida
Great tour and tubing! Did a 2 hour snowmobile and tube tour with family of 4 on 2 snowmobiles. Staff were very friendly and professional. Snowmobiles were in great shape and ran well. Trails were beautiful. This location is far outside of the towns and away from highways. Tubing was probably the best part! Although would recommend that there be another employee at that location to run both machines and…read more →
Dennis M. – Louisiana
Great Snowmobile Trip! I've been on snowmobile trips before and this one was my favorite! We took the trip that was at Heeney Road and the scenery was perfect, going through forest, thick trees, and open high country. Great views and a place to "open it up a little"! Our guide, Matt, was great and lots of fun. Highly recommend this adventure! Learn More
DSchae – Texas
It was Awesome We had the pleasure of doing this after an overnight snowfall. The powder was deep, like a foot deep. This made the snowmobile a little sluggish turning, but that was not an issue for us. it was absolutely beautiful driving in and out of Aspens and Evergreens, every turn was like a post card. The tour runs in and out, up and down across a 3000 acre…read more →
Molly – Louisiana
Ready to Ride Again! Truly enjoyed my first experience snowmobiling! I chose to ride with our guide, Matt and was able to really sit back and enjoy the breathtaking beauty before me! The staff was very welcoming and friendly Definitely will return for another ride! Many thanks Matt!!! Learn More
D. McClain – Colorado
Top of the World Took my grandson to the top of Birdseye Gulch. It was absolutely amazing! He absolutely loved it, and so did I. William, our leader, is a real pro. He knows his stuff, and knows how to lead you on the ride of your life. Learn More
Susan R – San Antonio
LOVE IT LOVE IT LOVE IT!!!!!!!!!!! BEST snowmobile tour EVER!! We have gone on a snowmobile tour before, but High Country Tours and Will, our tour guide, BY FAR THE BEST!!!! The trails we went on were exciting, adventurous and fun BUT our tour guide, Will, made it the coolest 3 hours we've ever had in our lives. Our kids, 18 & 20, had the time of their lives. They…read more →
**All or part of this operation is conducted under Special Use Permit issued by the Bureau of Land Management**